newborn sessions
Freezing time for a moment
The first days of a new baby's life are full of wonder. They grow so quickly – capturing the tiny little details of their perfect features will help you remember for a lifetime.
Whatever your personal style – we have a session that's right for you
in studio
Soft blankets and furs and wraps surround your little one while we capture sleepy posed images.
These posed sessions generally last 2 to 3 hours, and always includes family images. We will photograph with an assortment of props – including buckets, baskets and bowls – as well as the bean-bag. We provide ALL the props for you – from hats to headbands to wraps of every color – but if there is something specific or sentimental that you wish to include – be sure to mention it in your consultation! We love personalizing sessions with client props.
Studio sessions are best done in the first few weeks of babies life, and we recommend scheduling your consultation by your 8th month of pregnancy to ensure we set aside space on our schedule!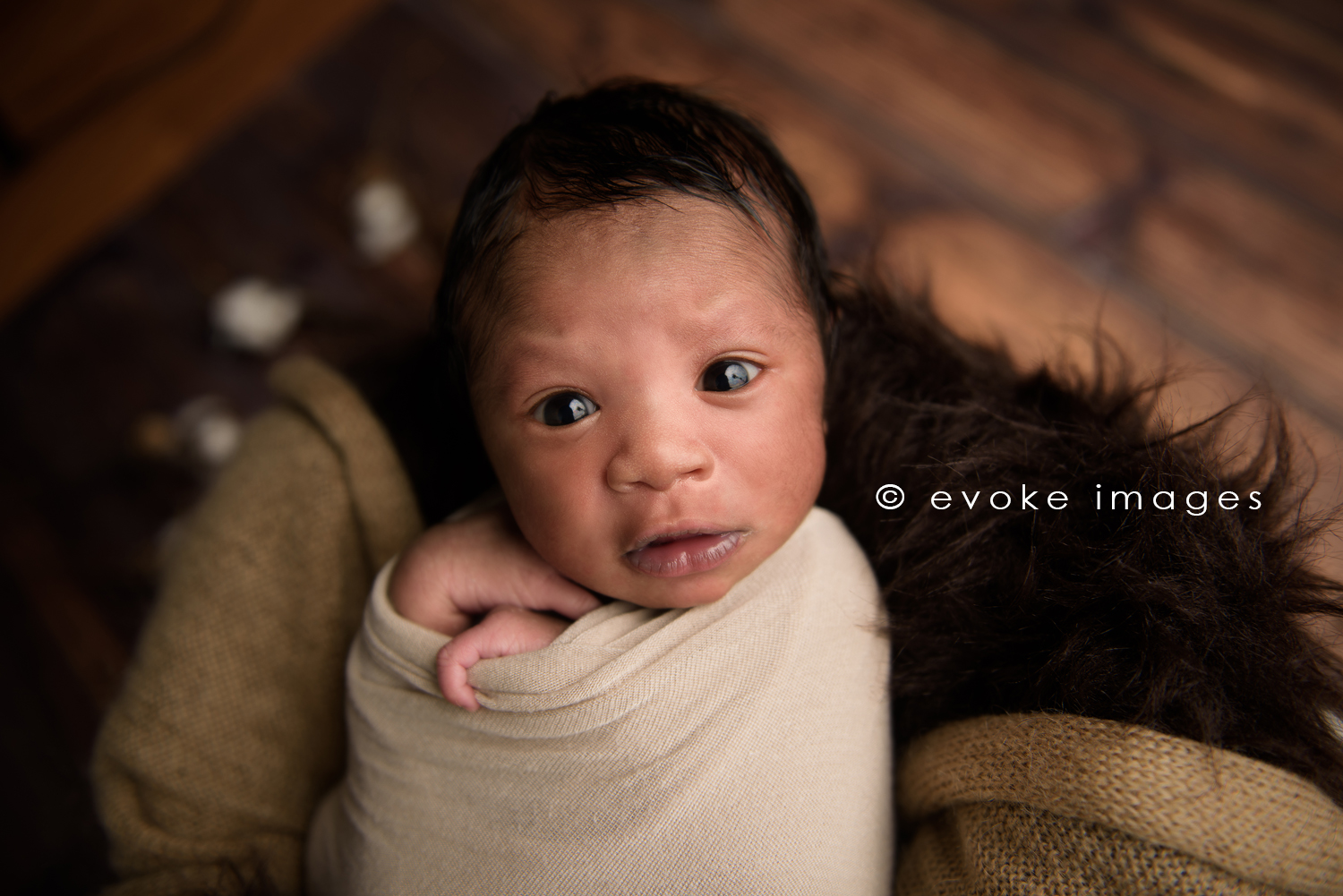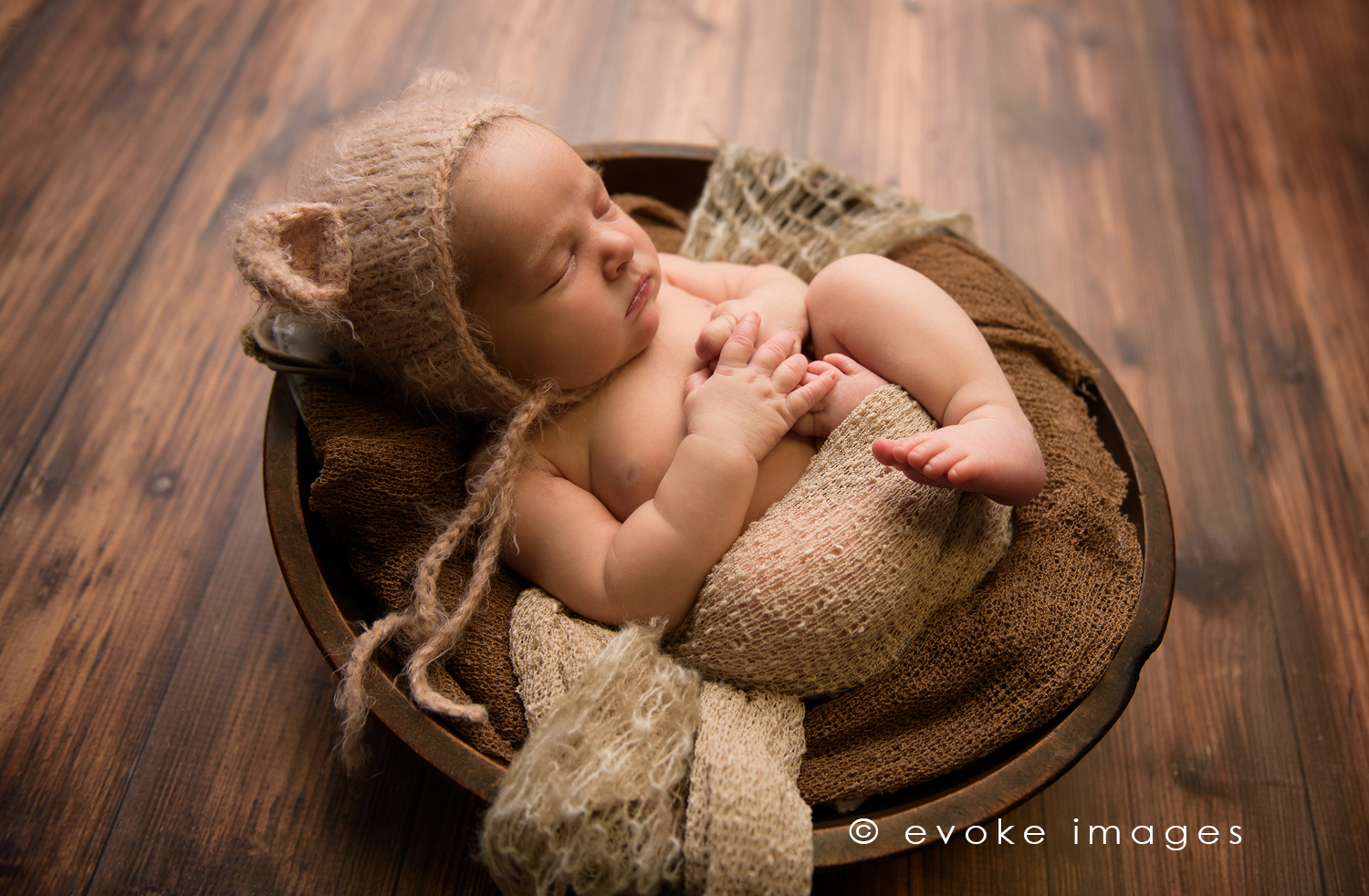 at home / lifestyle
Lifestyle newborn portraits are an ideal way to portray the beautiful simplicity of new babies.
Candid, less posed photographs capture things just as they are for you and your family to enjoy over and over. These sessions are a great way to document the family at home interacting with new baby. Low key, low stress, and super emotional.
Lifestyle photography does not require as much time as a posed studio session, and are ideal for babies who have difficulty falling asleep, as well as for families with older siblings or pets that want to participate in the session.
A typical newborn lifestyle photography session lasts anywhere from 60 minutes to 2 hours, depending on baby.
Dori Yelverton with Evoke Images photography is an experienced and highly trained portrait photographer in Anchorage, Alaska. We provide birth photography, newborn photography, hospital and first-24 newborn photography, maternity photography, baby photography, cake smash photography, child photography, and family photography services Evoke Images currently provides photography services to the following Alaska areas: anchorage, eagle river, chugiak, peters creek, and girdwood. Our photography studios are located in downtown anchorage.