Eagle River Family Photography // Alaska style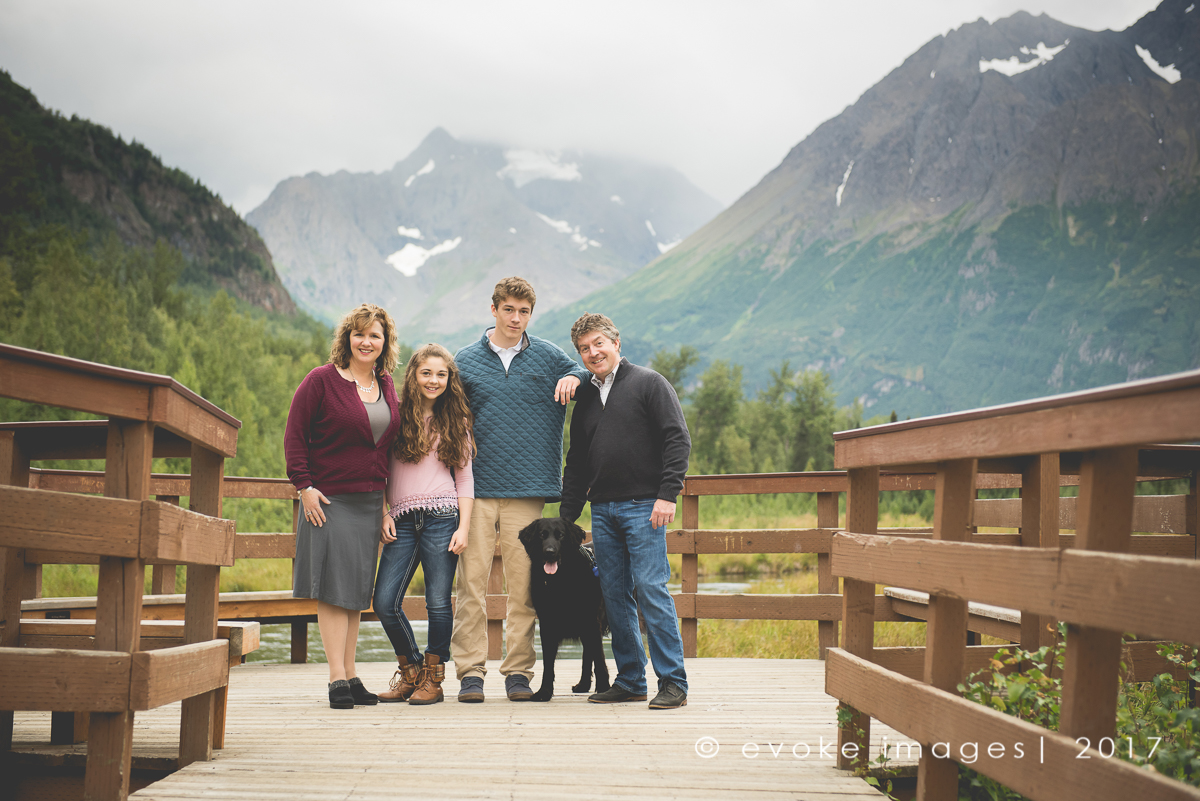 Alaska has some amazing scenery. It's just a fact. And the Eagle River valley and Nature Center is definitely a favorite spot for all the local photographers. This amazing family actually gets to live basically in the middle of this splendor. It's super fun when I get the opportunity to meet people on their own turf. Not only are the pets better behaved (because they already know all the scents) – but everyone's comfort level just goes up a touch.
You know, how when you get home from a long day of being away – you breath in that breath of familiar air and you can just feel tension melt away? Well, imagine bringing that level of relaxation to your family photos. You really can't beat it.
Of course, not everyone lives in Narnia, so we make it work.
But this time I didn't have to think too much about finding great angles and backgrounds because everything was basically perfect. Exactly the way it was created.
And this session was super special, not only for the family to be at home, but also because their oldest was just getting ready to head out of state to play hockey at juniors for the next year. And this family is TIGHT. They truly love being with each other, and it shows.
So of course, we had to create some super fun images for Connor to look at when he's missing his fam. And they gave me some great moments. Lots of laughter – lots of just being themselves – and even thought it was a TEENY bit rainy, we had the best time.
Enjoy this peek at where people live in Alaska. Because yes, some of us do live in the woods!