Happy birthday Gabe // Cake Smash // Anchorage studio photography
Having your birthday during the winter months in Alaska is tough. It's dark, it's cold – the weather is unpredictable… Good thing we've got a warm and cheerful studio – amiright?!
One of the things I love about doing a grow up plan with babies is to incorporate things from the newborn session into the milestone and 1 year sessions. In this case, dad had some beautiful furs that I asked them to bring back. You can check out the deliciousness from Gabe's newborn session here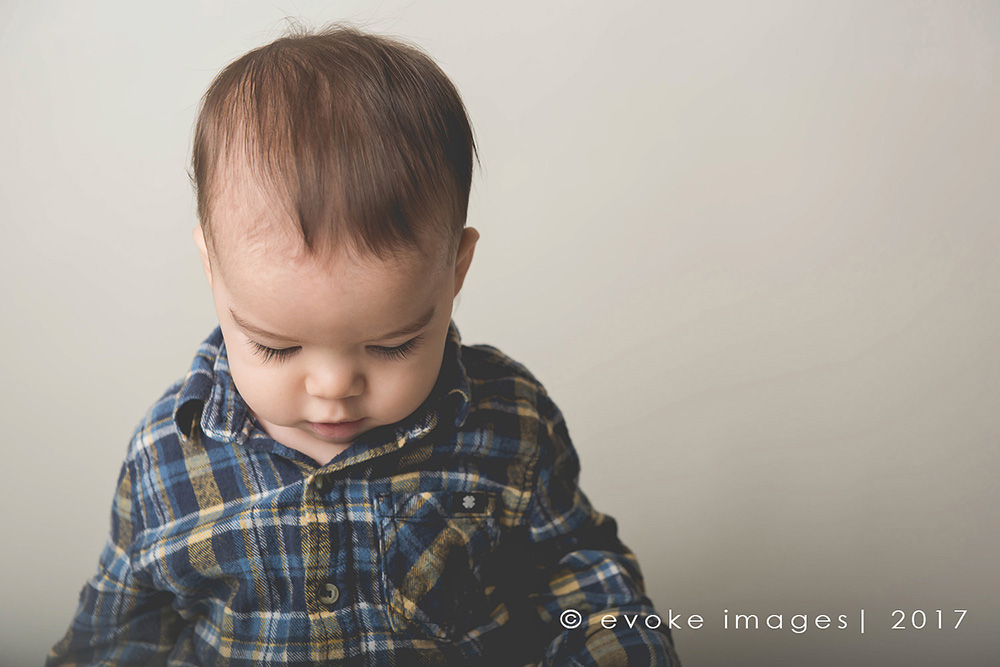 1 Year sessions also capture so much personality in kids. Gabe is already walking with assistance, so he was checking out everything in our studio – and this was by far his favorite thing – just a yellow chair! Kids are easy to please… He found this rolling chair and pushed it right over to where we were shooting – basically, giving us this look – 'hey guys – I'm ready for my close up!' – and it matched his plaid shirt perfectly!
For those who don't follow me on FB, a close second to my obsession with baby toes is my love of cake. I mean – who DOESN'T love cake?
Even though I don't usually get to EAT any of the cake in a cake smash, I thoroughly enjoy watching babes get their mess on with some frosting. I guess I could snatch a bite off the floor after the babes are done, but thus far I haven't been QUITE that desperate for a bit. I wouldn't put it past me to do at some point in the future though.
Don't judge me.
Also – little known fact – most kids actually don't like cake. Or at least – they don't like eating it. 4 out of 5 – 1 year olds really just want to play with it. Which is cool – they make a fabulous and fun mess and in general, have a fab time. But really – not much cake gets consumed.
And Gabe was no exception. I think he took one taste of his frosting – and that was about it. But boy did he LOVE making a mess! Like, LOVED it.