Pretty in Plum // Anchorage baby photography // model call
It is so important as an artist to always be learning, growing and practicing. Baby photography is no different from any other art form – and the more we practice, the better we get! So whenever I have a new technique, pose, wrap or in this case, some new props and colors, I love to put out a model call to get into my groove.
Sweet baby Sarah came into the studio at 1 week old to let me dust off my holiday vacation rust, and photograph my new plum backdrop.
I fell in love with this color combo – the deep rich purples and bright spring greens – I'm a little bit obsessed with it.
Getting settled into the studio, like settling into any new space has its challenges – so having a few babes come in to let me practice the lighting and flow is a dream! But I'm loving having so much more space, and being in downtown Anchorage is so fantastic!
Now all I need is more storage for my bazillion props and blankets, headbands and hats.
baby steps…
(see what I did there…)
The toes! Oh those baby toes! I don't know what it is about newborn feet but i always catch the cutest little detail shots of their tiny features.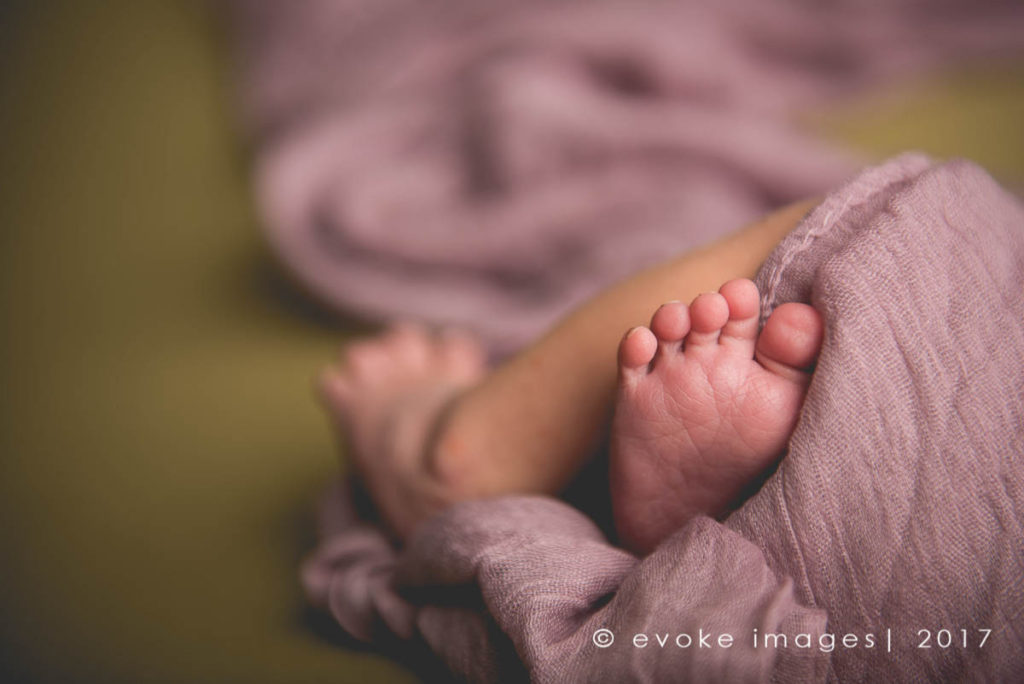 And speaking of baby details – those squishy lips and squishy cheeks! Her little face is just so precious!